Cryptocurrencies are a fantastic way to establish a different currency system. You can have cryptocurrencies as a fallback if your cash loses value since it offers an incredible hedge against fiat currencies.
We've all been watching Bitcoin's rise and hearing incredible stories of people who have become millionaires overnight thanks to the store of value the cryptocurrency provides to its investors.
While Bitcoin and other cryptocurrencies are not growing as quickly as they once were, they are already widely accepted as a means of payment in many countries. Cryptocurrency is also attracting more investors since it provides an excellent hedge for inflation. However, have you ever wondered how to cash out your cryptocurrency?
There are several advantages to withdrawing cryptocurrency. Converting cryptocurrency to fiat currencies allows us to build our fiat capital. We can also use it to pay for things at stores that don't accept digital cash.
How to Cash Out Cryptocurrency: A Step-by-Step Guide
Exchanging your cryptocurrencies for cash is a fantastic method to increase your wealth. It can also help you file your taxes more quickly. Create a pay stub to help compute your gains if you need to file tax returns and claim your cryptocurrencies.
You can cash out your cryptocurrency in the following ways:
Wallets that store cryptocurrency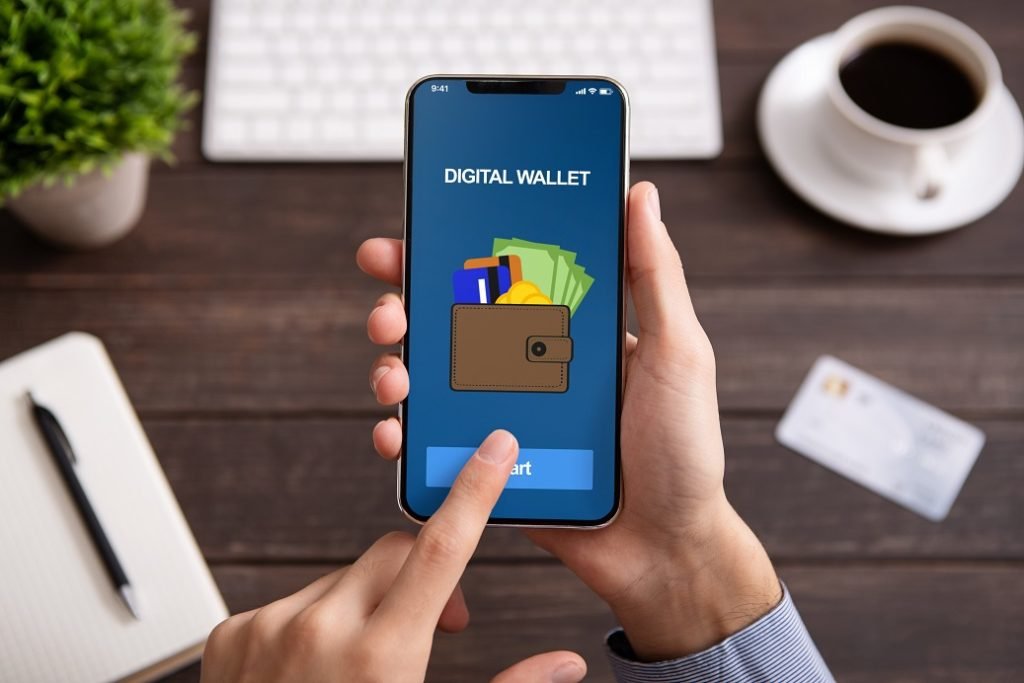 To begin, make sure your cryptocurrency is kept safe in a wallet. Many web-based wallets exist that allow you to store and manage numerous cryptocurrencies from a single interface.
You can store your cryptocurrency in either hot or cold wallets. Internet-based wallets are known as hot wallets, whereas cold wallets are physical storage devices for cryptocurrencies. Another approach is to write down your public and private keys on paper – as long as they are kept safe!
You can start cashing out your cryptocurrency holdings once it has been safely stored. To learn more about cryptocurrencies, visit cryptolaun.ch.
Make use of a Cryptocurrency Exchange
You can also use a cryptocurrency exchange to cash out your Bitcoin for the value it is currently traded for in the market. To receive your bitcoin, you can utilize a service like Coinbase (among others).
If you have 10 Bitcoins and wish to cash out two of them, you'll need to transfer the two Bitcoins from your existing wallet to your Coinbase wallet. You may instantly convert your bitcoin to cash and then transfer the money to your bank account once it arrives in your Coinbase wallet.
Peer-to-Peer (P2P)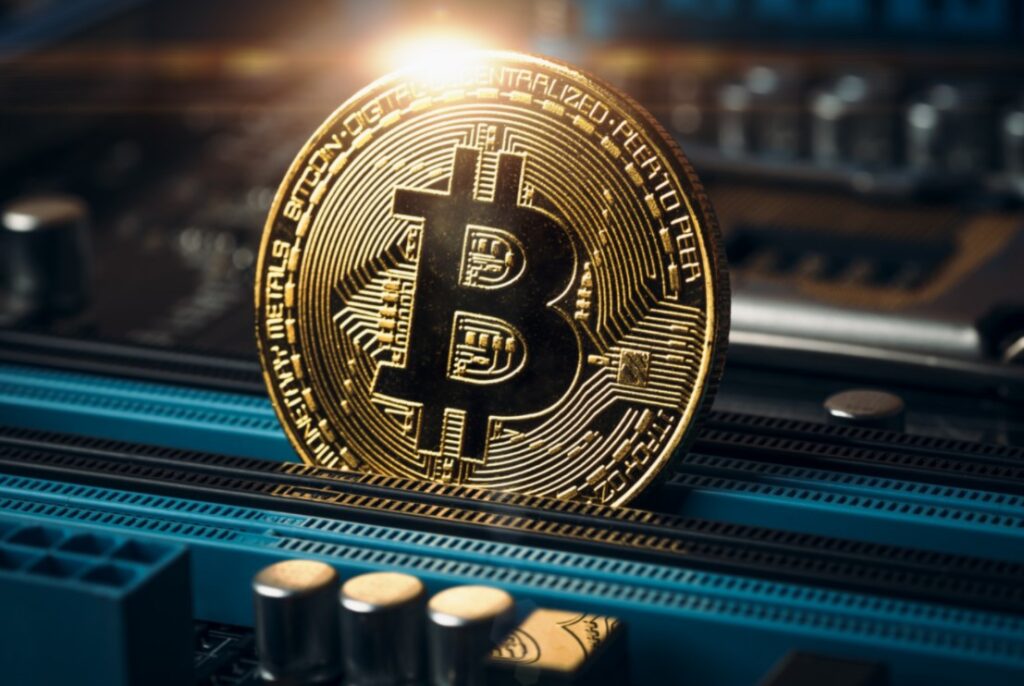 A Peer to Peer exchange is another option for converting cryptocurrencies to cash. It can take up to three business days to obtain your converted cryptocurrency from a broker exchange.
You can trade your bitcoin for fiat currency with another person using peer-to-peer exchanges (your peer). These deals can be done in a variety of ways. You can select a cash deposit, in which your peer sends money directly to your bank account.
You will send the equivalent in cryptocurrency to their crypto wallet in exchange. If you choose this option, make sure you obtain proof of identification and evidence of payment from your peer before sending them cryptocurrency coins.
Another alternative is to transfer money via bank transfer. Your peer can digitally transfer money to your bank account via wire transfer (or any other method). You can transfer them the equivalent in cryptocurrencies once the money has arrived in your account.
Again, you should request proof of identification to ensure that you are giving it to the correct person. A third approach is to arrange a face-to-face meeting with your colleague. However, it does not necessitate the use of a peer-to-peer network. You can meet the person in person and have them hand you the money or write a check for you.
Following that, you can send your cryptocurrency to their wallet. We recommend using a peer-to-peer exchange because they will provide you with an escrow service that will safeguard your security.
Obtaining Cryptocurrency in the Form of Cash
Receiving cryptocurrencies as cash is a lesser-known method. You may automatically convert your bitcoin to various fiat currencies before having them deposited to your bank account using a service.
You can pick to covert two bitcoins into US Dollars, two bitcoins into British Pounds Sterling, and the last Bitcoin into Malaysian Ringgit if your organization pays you 5 Bitcoins. Bitwage and other comparative organizations will change your cryptographic forms of money to your favored cash and afterward store the assets into your fiat bank account.
Pay Taxes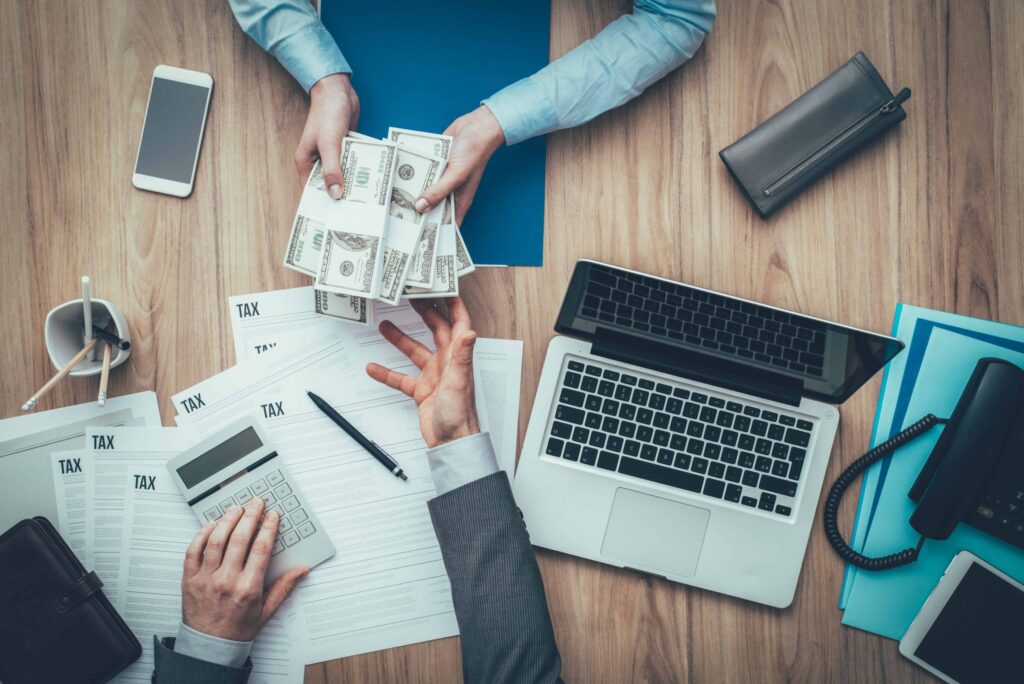 Last but not least, you may have to pay taxes on your cryptocurrency profits. If your jurisdiction requires it, keeping a record of the cash value of what you've earned is essential.
You'll need to keep track of your cryptocurrency earnings as well as any cryptocurrency payments (to employees). We recommend consulting a tax advisor to determine how much you are expected to pay in taxes on your cryptocurrency earnings.
According to a tax advisor's counsel, you must withdraw funds from cryptocurrency and convert them into fiat currency regularly so that you have enough money to pay your taxes when the tax season arrives.
Bitcoin ATMs
Cash withdrawals from Bitcoin ATMs are possible. Daily withdrawals are permitted till the total amount is cashed out. On the negative side, the fees are exorbitant, and the ATMs aren't always fully stocked. So, if you're unlucky, you could only be able to cash out a part of your winnings this way. After all, this would be the only "anonymous" means to obtain your funds.
Conclusion
Each of the strategies mentioned above has its own set of benefits and drawbacks. The slower-paced third-party exchange is safer for newbies, while P2P trading offers more anonymity and better pricing but may not be the safest option to sell.
Regardless of which method you use, converting cryptocurrency to cash is a lengthy process. When creating an account on an exchange platform, remember to do your homework and collect all essential papers to confirm your identity.
When arranging cryptocurrency transactions, double-check that all security measures are in place and keep a few buffer minutes for identity verification and the actual transfer.